A great journey begins as all others: with one step
Ars is reporting that Google is planning to end the free tier of G Suite. It used to be called "Google Apps For Your Domain", which does a better job of explaining what it actually is- a bunch of the good Google tools — Gmail, Drive, Docs, etc — but under an account run from your own domain. So instead of george.costanza@gmail.com, you can take your domain, say vanderlayindustries.com, and set up google accounts which use that. All the benefits of Google services but with the bonus of running under your own domain.
I signed up for this about fifteen years ago, because it made sense.
I loved gmail, which I'd been using since it was in beta and accounts were rare, prized things; and I had my own domain because I was and still am a techy geek. Google came along and said "hey, our stuff pretty neat, why don't you use it with your own domain, all for free!". I don't have a piece of evidence I can wave to show that they promised it would be "free forever", but that's the phrase that's in my head.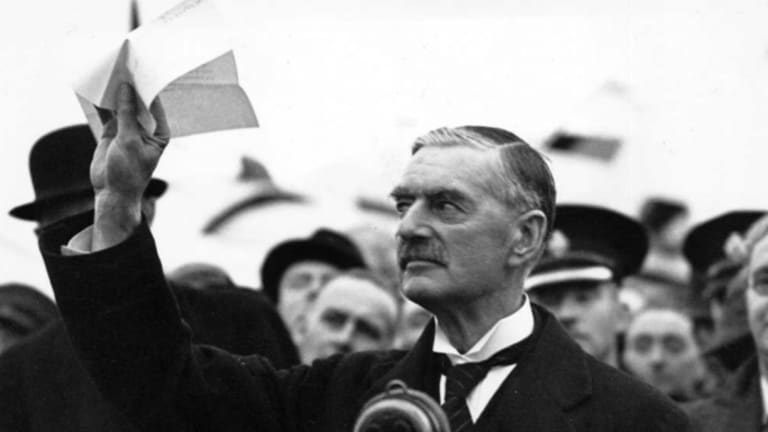 It was great! I came to Gmail from a Hotmail account, back in the days of only getting 10 MB (?) and having to delete emails to send/receive. Gmail let you send single emails which were 25MB! The spam filtering was superb, too.
The interface was excellent- clean, uncluttered, decent whitespace. You could not worry about keeping things in folders and let search take care of things. No ads, either- at least I never got the ones they supposedly showed based on content of emails. Whether it wasn't enabled for my country, or I was really early to the ad blocking game I can't remember.
I used google docs with a favourite to keep useful numbers – references and the like – close to hand. My energy tracking lives in a Google Sheets spreadsheet. Ditto my storage cost tracking.
Then came Android*. Your Google app ties everything to together- not just gmail and the other suite tools, but app purchases, location history, photos (!!). It's all under the one roof.
* Confession: my first foray into 'smartphones' was an old bricky HTC phone that ran some kind of MS (!!!) operating system. It was buggy as heck — my favourite misfeature was that any alarms set that didn't go off if the phone was off happened on power on! the OS hadn't finished booting, but you get multiple increasingly loud versions of your alarm jingle… fun times — but it had an alright-for-the-time camera, a physical keyboard, and could do internet-y stuff.
The photos one was an important one. The deal was that you didn't need to worry about taking photos on your Android phone- they get compressed and uploaded to Google Photos where they are all stored for free. This is really, really important- a hassle-free interface with automatic tagging, albums and stuff is great; but the real golden ticket here is that it's a free offsite backup ("You have backups, right?"), with next to nothing needed to be done by the user. Finally, when storage dies, your mum, grandpa, friend, spouse, kid, whoever- their stuff isn't gone forever.
But, it was not to last.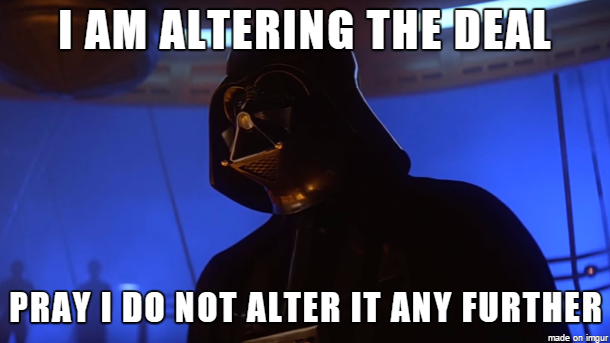 A year or so back they changed how storage would be calculated. Basically, no more free refills. Everything now counts towards your storage limit, which for most folks was 15GB.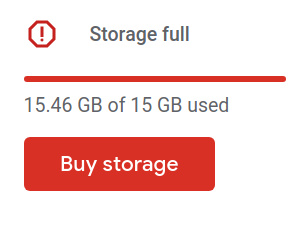 Er, um. That happened pretty quick!
So what's happening now?
Google wants to 'ease' free tier users over to paid plans. From /u/SocialSlacker over on Reddit:
"Flexible plan
No long-term commitment
Pay each month based on users you have each month, starting Jan 19, 2022
Add or remove as many users as needed
You are receiving a discount on the standard price.
Date Price
Jan 19, 2022 – Jul 19, 2022 $0.00 USD per user/month ($6.00 USD 100% off)
Jul 19, 2022 – Jul 19, 2023 $3.00 USD per user/month ($6.00 USD 50% off)
After Jul 19, 2023 $6.00 USD per user/month"
So 72 USD a year. Not the most expensive, considering what you're getting. But the move rankles. Free tier G Suite users are likely to be relatively few, in comparison to Google's enterprise customers. In the bigger picture, we're practically a rounding error. But as my good friend Chris pointed out, it's a big slap to early adopters- those guys who believe in a product, a company. So it hurts. It comes at a bad time for me, when $72 a year is quite the opposite of a rounding error. I am also disinclined to reward bad behaviour.
Contrary to the bold statement in the title, I have yet to make a decision. Moving away from Google's long, deep, manifold tentacles feels like the right thing to do at this time. But with the messy entaglement of everything, it's going to be quite painful. Thankfully, there are Open (big o!) services and ecosystems to replace the Google ones. Services can be self-hosted, or hosted by someone else while retaining good data egress options.
If I do move away from Google services, and when I am able, I will donate $72 a year (or whatever the difference is after taking away paid services) to the FOSS projects which made that move away possible. If you're reading this, please do feel free to check with me on that!