Is it available yet? Is it available yet? Is it available yet…
Background
One hundred and fifty days ago, CityFibre came and dug up my road as part of their FTTP / FTTH rollout. Excellent! I thought, I've been keen on FTTP for quite some time as it would potentially substantially increase my upload throughput, helpful for the gallons of YouTube videos I upload.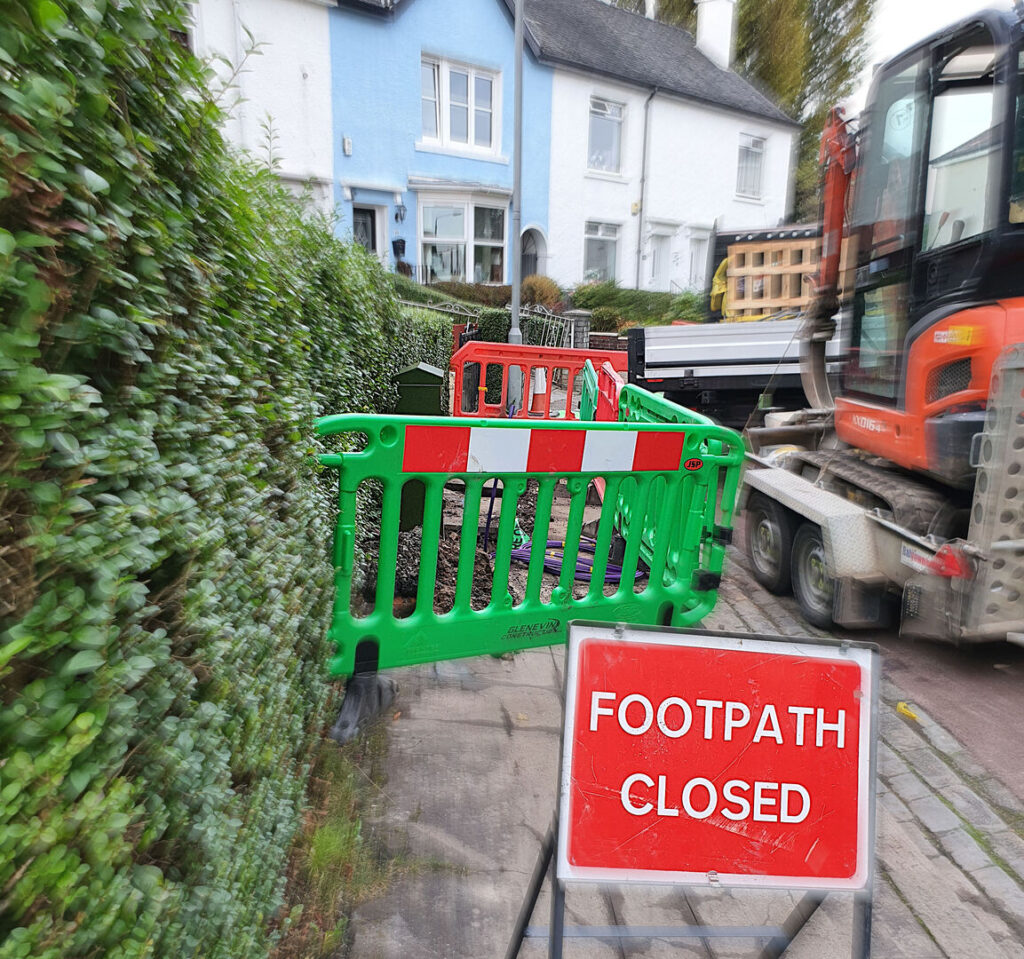 I kept an eye on CityFibre's postcode checker. For a while, even after the work on my street was done, the checker reported "Coming Soon! Work will soon begin on your street…", which was kinda amusing. Later on, it changed to telling me it's here, virtually the same as now (a few months on):

Great news indeed! I also got a couple of emails to that effect, a flyer and a "to the homeowner" mailer. So can I order? Well…

According to Zen I can only get ADSL, which is less than what I have currently. Um.
I emailed their support via an address included in a 'best annual tariff' email asking if they had any idea of timescale of FTTP switchon (as I didn't want to commit to an annual FTTC tariff if I was about to be able to switch to FTTP) a couple months back, and got no response. I left a message with the sales and heard nothing back. Tired of being ghosted by my ISP, I messaged the provisioning team asking about forthcoming availability.

FTTP Unknown Unknown Unknown
Probably not a great sign.
Grabbing the Query Via Browser Tools
I'm still keen, but checking the postcode lookup dealie is boring and repetitive. That is to say: an ideal candidate for automation!
Browser developer tools have us covered. What we want to do is open up the devtools, do a postcode lookup, and see what the request is:
it's kinda hard to screenshot, so here's a video:
cURL is great. We can put the request into a script (adding -s for silent) and grep the result, checking grep's exit code.