Everyone's heard a great many things about Kane and Lynch, and it sounds great on paper: by the makers of Hitman; squad-based action shooter; co-op mode; innovative multiplayer mode. Unfortunately, it doesn't work quite like that.
First of all is the annoying Live! screens: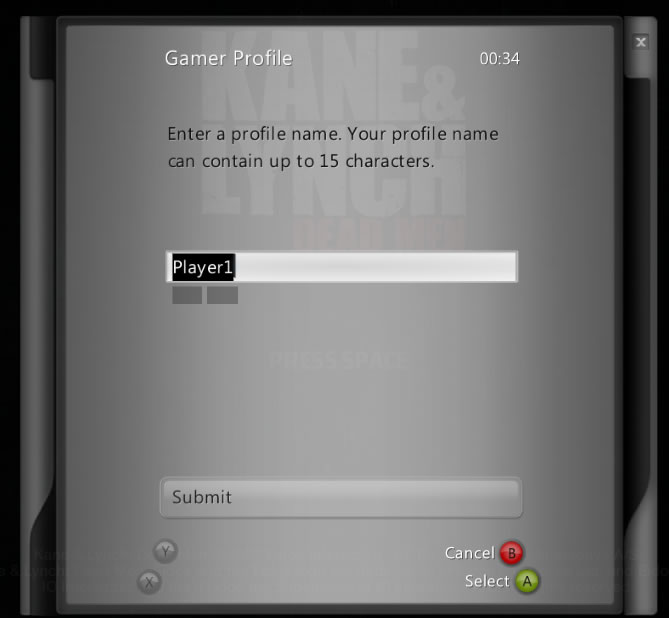 If I wanted an Xbox experience, I'd play it on the Xbox. Points off for making me feel like I'm not playing a PC game.
Second is the fact that, contrary to expectations, the PC mode doesn't have a co-op mode. Well it might, if you can hook up two 360 controllers to your PC. If this is possible, you might be able to play co-op mode.
Third is that you need a Live! account to play all the game modes – 2 are for gold members only. I don't like the Live! integration in this game; it's cumbersome and unclear.
Fourth is the crashes, reported by a number of people. To date I have had 5 crashes, which is better than some other people, but still pretty bad.
Fifth, though it doesn't really affect me, is 64 bit compatibility. Apparently the launcher for the game is 16 bit, which means Kenny can't play the game. If turns out to be a widespread issue, it's going to look bad for everyone involved (IO, Eidos and Microsoft). The "Games for Windows" certification is meant to ensure the game runs on 32 and 64 bit versions of XP and Vista.
Update: Turns out it wasn't a widespread issue. See Kenny's comment below. Of course it still crashes like feck, so my "Games for Windows" comments still counts.
Of course, if the game hadn't been just a rushed Xbox 360 port (or indeed recompile), these problems may not have happened.